YU Yunicorn Release
Siddharth Soni • Review360.in •
---- Welcome to REVIEW360.in ----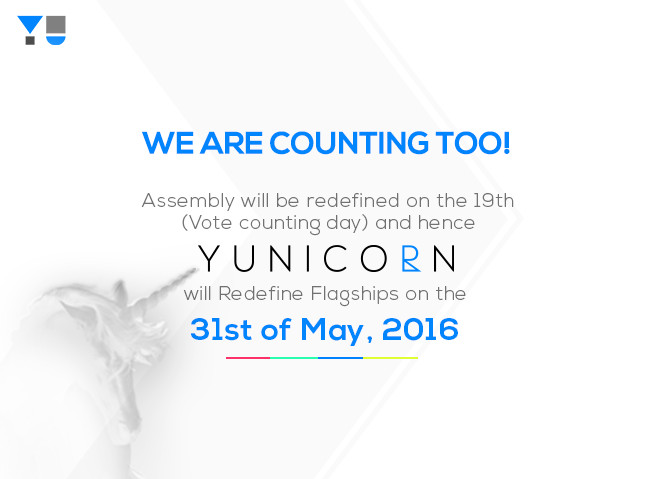 BUY NOW WITHOUT REGISTRATION
One of the most awaited YU flagship phone, YU Yunicorn is all set to be launch.
After teasing the launch of a new flagship smartphone this month, YU sent out invites for the launch its YUNICORN smartphone on May 19th, but now the company postponed the event to May 31st!
The same thing was happened for the YUTOPIA launch. It was supposed to launch on December 7th, 2015 but it was postponed to December 17th.
Meanwhile, It was a Big Flop.
Review360.in
YU was advertising of YUNICORN as:
Fantasy will soon become reality. Join us in the unveiling of the phone that will redefine flagships.
While The new invite just says
YUNICORN will redefine flagships
.!
The company's CEO Rahul Sharma appeared in a teaser video recently that showed him breaking a model of a ship with a hammer.!
Are they knew that changing the Tagline doesn't matter!
Or may be they are not excited with the launch anymore.!!
Review360.in
Regarding the YUNICORN, YU's Co-Founder and CEO, Rahul Sharma earlier this month said "It (YUNICORN) will break records, it will break the conventional, it will break the rules…WAIT, it will break the flagships."
Hah! Hope we get something new & fresh from YU excepting some cheap quality & worst Experiance like YUREKA,
Though it was successful; but now users are not interested anymore with YU.
What are you expecting in the YU's next flagship? Comment Now .?!
Review360.in
__ Thank you for visiting - SEE YOU! __
Siddharth Soni- Review360.in