LG Q6 launch
The phone that we thought would be launching as the "PG G6 mini" instead be branded LG Q6 . Otherwise the 'mini' formula remains pretty much unchanged from many years ago when Samsung and LG started going this route.
Thus, the Q6 looks like a smaller version of the flagship G6, as you can see from the leaked image below, which shows it inside a thin transparent case. However, looks can be deceiving - the handset is lower-end than the model it's trying to pass for.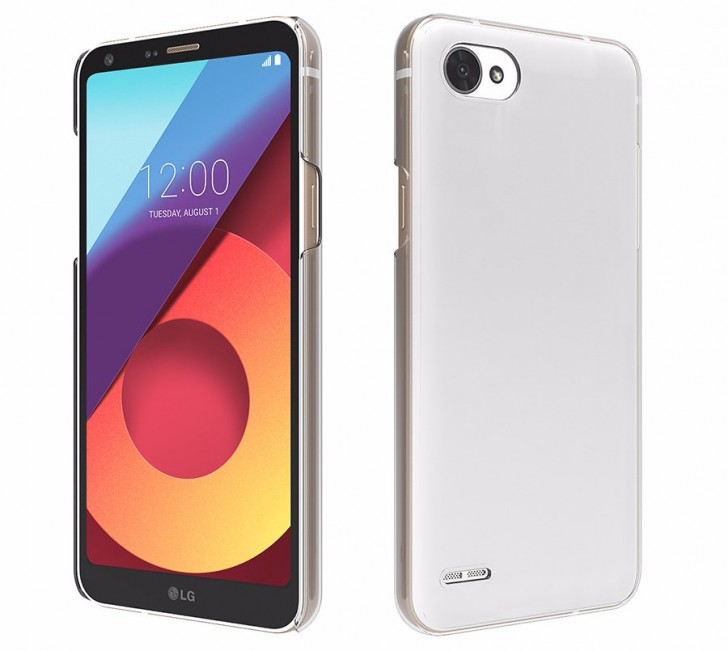 The Q6 has a single 13 MP rear camera, for example, and it's powered by the decidedly mid-range Qualcomm professor It's got a 5.4-inch 18:9 touchscreen, 3GB of RAM, and it runs Android 7.1.1 Nougat.
The Q6 will become official at an event today in Poland.